Crundles of 80 Brynymor Road, Swansea was established some 40 years ago, now under the new ownership of Janine and Phil Brown it has had a stunning makeover.
The company continues to provide that same unexpected eclectic mix of merchandise and gifts only to be found at Crundles.
Many new exciting lines have been introduced and the rear shop layout extended to accommodate the additional stock levels we now hold.
Crundles are Swansea's only stockists of Adini, Nomads and Ibu-Indah ladies wear.
You can have a wander around and glance at our fabulous store here
https://www.google.co.uk/maps/place/Crundles+and+Crundles+Corner,+80+Brynymor+Rd,+Swansea+SA1+4JE/@51.6162808,-3.9587162,3a,75y,300.65h,87.18t/data=!3m4!1e1!3m2!1sCAoSLEFGMVFpcFBtMC1DNVlQcUdybnRSM004ZjhyVGNxdzBmMklUTWZkbHRaZmp5!2e0!4m2!3m1!1s0x486e8ad2d9fce11b:0x615f0151b1f22c0d

We also offer other quality clothing ranges including Phool and Sahara.
Adini (an anagram of 'India' meaning 'The Original one') is a classic British Boutique womenswear brand that is feminine, beautiful, natural with a unique style dedicated to making the woman of today look and feel beautiful.
Nomads and Ibu-Indah create clothing with the individual woman in mind, for someone who sees life as a wonderful adventure.
Soft, colourful, feminine clothes which are comfortable and flattering.
In stock now are this years' most exciting clothing collections to date.

Our clothing and other ranges are purchased with due respect for people and nature, believing strongly in fair trade values whilst following ethical guidlines.

Our range of merchandise include a huge selection of totally exclusive solid silver and real gem stone jewellery, oriental and ethnic clothing, gifts, greetings cards, ornaments, furniture, exquisite Asian floor and table lamps, glassware table lamps and ornaments by Amelia Glass, blown glass friendship balls and thousands of other interesting items.
We like to think we hold the finest selection of unique, bespoke jewellery in Swansea!
With an extensive range of silver, amber, aqua, amethyst, agate, chrysoprase, opal, malachite, Lapis Lazuli, moonstone and turquoise (to name a few) made into stunning necklaces, rings, bracelets and pendants with prices to suit all pockets, you'll be spoilt for choice!
Crundles is where you can find that extra special gift you may just be looking for - or simply why not just treat yourself!
It's a very colourful exciting world at Crundles!
Now available in stock - Our Fabulous Fragranced Melt Candles soap collection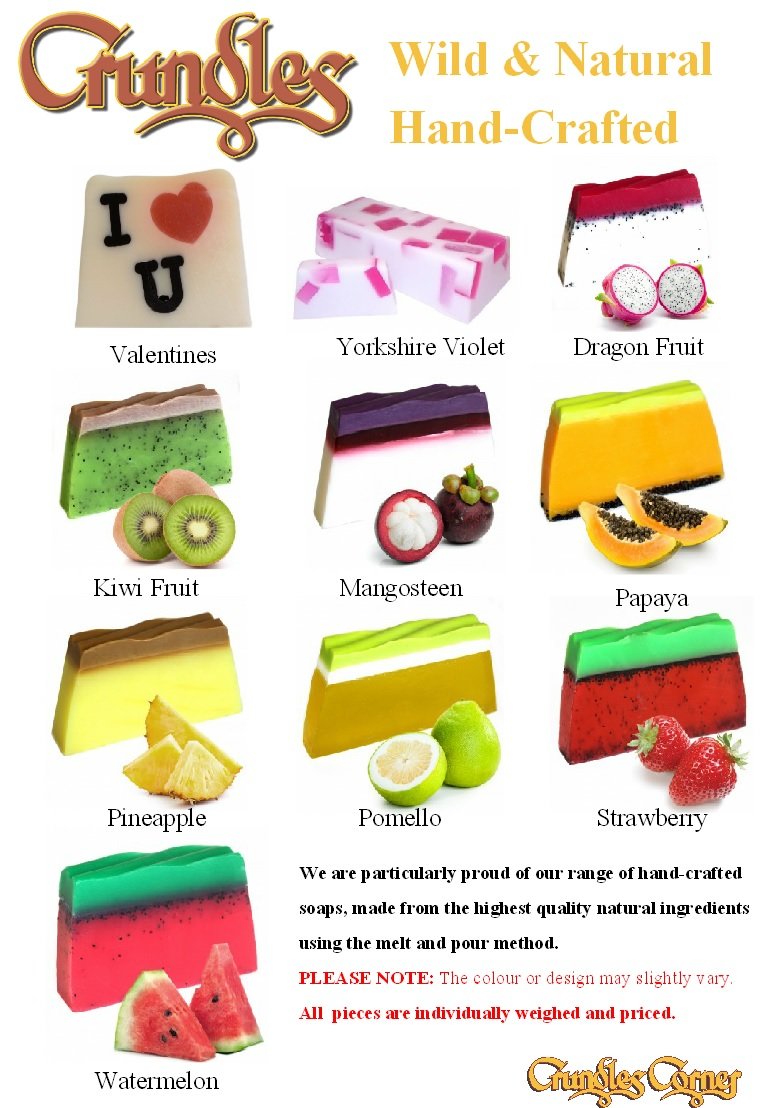 Returns Policy
Your first item is posted to you at the cost shown at time of purchase and on a signed for delivery basis.
We exchange goods only and do not refund.
The customer pays the cost of returned 'signed for' postage.
If your item is initially posted free of charge you will also be charged for the cost of posting a replacement item in exchange.